Dr. Eric Okamoto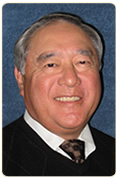 After graduating from Stanford University with a Bachelor's Degree in 1968, Dr. Eric Okamoto went on to receive his medical degree from UCLA in 1972. His first specialty training was in Otolaryngology (Ear/Nose/Throat) at Stanford. In 1979, he achieved Board Certification in this field. A few years later he trained at the University of Wisconsin in Madison to become a plastic surgeon. In 1984 he became certified by the American Board of Plastic Surgery. Shortly after, he was admitted to the American Society of Plastic Surgeons. (For those who are unfamiliar with "Board Certification," you will gain insight into this designation by visiting the website for the American Board of Medical Specialties, www.abms.org – there you will learn about the rigorous standards imposed by the ABMS.) Demonstrating both interest and skill in cosmetic surgery, Dr. Okamoto became a member of the American Society of Aesthetic Plastic Surgery in 1988, a well-respected organization to which the most esteemed cosmetic surgeons in America belong. Since 1983, Dr. Eric Okamoto has been in private practice as a plastic surgeon in Fremont, California. Although he has had extensive training and experience in reconstructive surgery, his practice has been solely dedicated to cosmetic plastic surgery for the past two decades.
A cosmetic consultation with Dr. Okamoto is analytical, individualized, and very informative. This usually consumes about an hour of time. Most patients appreciate the detailed approach that is taken and the amount of information that is made available. During your consultation with Dr. Okamoto, you will see that he is dedicated to the following principles:
Patient respect (compassion, courtesy, kindness, careful listening)
Safety
Understanding that every patient presents unique problems that require individualized approaches
The surgical goal of achieving the most natural look possible
Service and availability
An updated body of knowledge informing you about the latest legitimate trends in plastic surgery
Hospital Affiliations
Washington Hospital in Fremont
Washington Outpatient Surgery Center in Fremont
Awards and Recognitions
Recognized as a "Top Doctor" in plastic surgery by Castle Connolly Medical Ltd.
Memberships
American Board of Plastic Surgery
American Board of Otolaryngology
American Society of Plastic Surgeons
American Society for Aesthetic Plastic Surgery
American Society for Laser Medicine and Surgery
Lipoplasty Society of North America
The Double Boarded Society (Plastic Surgery/Ear-Nose-Throat)
California Medical Association
If you would like to learn more about our experienced plastic surgeon and the many breast enhancement, body contouring, and facial rejuvenation procedures he offers, or if you would like to schedule a consultation, please contact us today!