Plastic Surgeon Eric Okamoto, MD
Dr. Eric Okamoto is a board-certified plastic surgeon with extensive experience in plastic surgery and cosmetic enhancement procedures. We invite you to read more about his background and credentials below, and please contact us today with any questions you may have.
Meet Dr. Eric Okamoto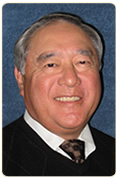 After graduating from Stanford University with a Bachelor's Degree in 1968, Dr. Eric Okamoto went on to receive his medical degree from UCLA in 1972. His first specialty training was in Otolaryngology (Ear/Nose/Throat) at Stanford. In 1979, he achieved Board Certification in this field. A few years later he trained at the University of Wisconsin in Madison to become a plastic surgeon. In 1984 he became certified by the American Board of Plastic Surgery. Shortly after, he was admitted to the American Society of Plastic Surgeons. (For those who are unfamiliar with "Board Certification," you will gain insight into this designation by visiting the website for the American Board of Medical Specialties, www.abms.org – there you will learn about the rigorous standards imposed by the ABMS.) Demonstrating both interest and skill in cosmetic surgery, Dr. Okamoto became a member of the American Society of Aesthetic Plastic Surgery in 1988, a well-respected organization to which the most esteemed cosmetic surgeons in America belong. Since 1983, Dr. Eric Okamoto has been in private practice as a plastic surgeon in Fremont, California. Although he has had extensive training and experience in reconstructive surgery, his practice has been solely dedicated to cosmetic plastic surgery for the past two decades.
A cosmetic consultation with Dr. Okamoto is analytical, individualized, and very informative. This usually consumes about an hour of time. Most patients appreciate the detailed approach that is taken and the amount of information that is made available. During your consultation with Dr. Okamoto, you will see that he is dedicated to the following principles:
Patient respect (compassion, courtesy, kindness, careful listening)
Safety
Understanding that every patient presents unique problems that require individualized approaches
The surgical goal of achieving the most natural look possible
Service and availability
An updated body of knowledge informing you about the latest legitimate trends in plastic surgery
Hospital Affiliations
Washington Hospital in Fremont
Washington Outpatient Surgery Center in Fremont
Awards and Recognitions
Recognized as a "Top Doctor" in plastic surgery by Castle Connolly Medical Ltd.
Memberships
American Board of Plastic Surgery
American Board of Otolaryngology
American Society of Plastic Surgeons
The Aesthetic Soceity – formerly The American Society for Aesthetic Plastic Surgery
What Is a Plastic Surgeon?
As you research your options for plastic surgery and aesthetic enhancement, it is very important to understand the distinctions between the various doctors you may be considering and their fields of expertise. A plastic surgeon is a medical doctor who has been trained to restore, repair, modify, or reconstruct regions of the body. Good plastic surgeons typically have an abundance of knowledge and skills relating to improvement of both the appearance and the function of anatomic areas. Plastic surgeons who focus on the cosmetic aspects of their field, such as Dr. Okamoto, should be able to successfully blend the science and the art of cosmetic and reconstructive surgery to enhance one's appearance with results that meet the goals of the patient while yielding outcomes that look natural.
Dr. Okamoto has extraordinary aesthetic and surgical skills. He took the time to answer and anticipate all of my questions – even those not on my list – but still important for me to know before proceeding. He was very thorough. My post-op care was attentive and comforting. I continue to trust Dr Okamoto with my face after more than 17 years! I am very grateful to Dr. O!

Diane H

April 04, 2018

12345
Importance of Board Certification for Plastic Surgeons
Dr. Okamoto is certified by the American Board of Plastic Surgery, and this is a very important credential. The ABPS certification process requires the surgeon to have a high level of training, education, and experience. A plastic surgeon who wishes to become certified by the ABPS must prove his or her competency and knowledge in a number of ways. Requirements include graduation from an accredited medical school, a specific level of surgical residency training, and rigorous testing. A board-certified plastic surgeon such as Dr. Okamoto has undergone significant training and has proven to have a level of knowledge and experience that indicate the doctor is proficient in the field of plastic surgery. This can ultimately help to reduce potential risks of surgery and help patients feel confident that the results will be satisfactory.
How to Choose the Best Plastic Surgeon for You
There are a few specific things to look for when deciding upon the plastic surgeon that is right for your needs:
Credentials, Education, and Experience
Your prospective plastic surgeon should be forthright about their background. The practice's website often has a dedicated page for the doctor's biography – it is advisable to review this biography to get an idea of the surgeon's expertise. Education, professional memberships, board-certification, awards and recognitions, experience with certain procedures, and the surgeon's number of years in practice are all factors to take into account as you make your decision.
Before-and-After Photos
It is often very helpful to view cosmetic surgery before-and-after photos featuring patients who have been treated by the plastic surgeon you are considering. These images can be indicative of the surgeon's talents and skills, helping you gain a clearer understanding of how the results can appear. Photo galleries may also show patients who have undergone the same type of procedure you desire, which can provide you with greater insight into the outcomes that are possible.
Demeanor, Communication, and Rapport
Once you have narrowed down your choices, you may be ready to schedule a consultation with the plastic surgeon. In this meeting, take the opportunity to evaluate your overall feelings about the surgeon and the time you spend with them. Do you feel the surgeon is listening attentively and is genuinely concerned about your needs and goals? Does the surgeon have extensive experience with the procedure(s) you are considering? Do you feel confident in the surgeon's abilities? Has the surgeon explained all aspects of the procedure, including the risks, advantages, and potential disadvantages? Any kind of treatment involves a partnership between you and the doctor, and it is important that you trust your surgeon and feel safe and comfortable in their care.
Questions to Ask Your Plastic Surgeon
You should never feel hesitant to ask questions of your prospective plastic surgeon before or during your consultation, or at any step of the process. Here are some good questions to start with that can help you get a sense of the doctor's background, approach, and commitment to quality care:
Do you have board-certification through the American Board of Plastic Surgery?
How many years have you been practicing in the field of plastic surgery?
What are some of the professional organizations/societies for which you are affiliated?
Do you pursue continuing education in plastic surgery/cosmetic enhancement?
How much experience do you have with the specific procedure(s) I am considering? Can you estimate how many times you have performed these procedures?
Are all treatments customized for each patient's individual needs and goals?
May I see some before-and-after photos of other patients at your practice who have undergone this procedure?
Can you describe all steps of the process to me so I will know what to expect before, during, and after treatment?
What are the risks involved with this procedure?
Where will the surgery be performed? Is the facility accredited?
Are there any alternative treatment options that may be ideal for my needs?
What can truly be accomplished with this treatment, and what cannot be achieved?
How long will the results last?
These questions are just a few examples; you should feel free to ask any question that's on your mind and have your concerns addressed at all times. Thorough communication with your plastic surgeon is one of the keys to successful treatment!
If you would like to learn more about our experienced plastic surgeon and the many breast enhancement, body contouring, and facial rejuvenation procedures he offers, or if you would like to schedule a consultation, please contact us today!
*Individual results may vary