How Old Is Too Old for Breast Augmentation?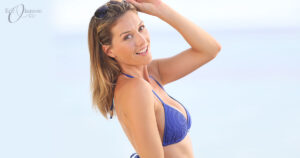 When it comes to breast augmentation, your overall health is much more important than your age. There is no upper age limit for breast augmentation. During the consultation process, Dr. Eric Okamoto will perform a physical exam and carefully review your medical history to determine whether you are a good candidate for the surgery. At Fremont Plastic Surgery, we have helped women in their 20s as well as women in their 50s and beyond achieve fuller breasts with breast implants.
Regardless of your age, Dr. Okamoto recommends that potential breast augmentation patients consult their primary care physician before undergoing any cosmetic surgery procedure. If you have pre-existing medical problems, these health issues may increase your risk for complications during breast augmentation, impair the healing process, and compromise your final results. When the body is healthy, the recovery process typically goes smoothly and patients can enjoy beautiful, natural-looking results. For more information about breast augmentation, or to schedule an appointment with Dr. Okamoto, please contact our office today.