Dr. Okamoto Involved in Tummy Tuck Surgery Research Studies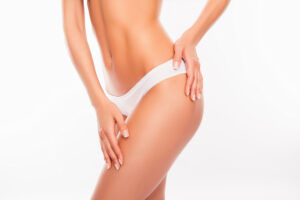 Our board-certified plastic surgeon, Eric Okamoto, would like to announce his involvement in two research studies, both of which are interested in studying the skin that is usually discarded during a tummy tuck surgery. Individuals considering this operation are asked whether they would be interested in donating their skin for research. A simple abdominal photo (without showing the face) is sent to the scientists and an often quick response is returned to notify us if the individual qualifies for one of the studies. More than half of the submissions are picked. The lucky ones will be monetarily compensated for their participation. By spending a few extra hours in our office while the researchers test their skin, patients can significantly reduce the cost of surgery. We believe this is a win-win situation, helping both our patients and science.
Tummy tuck surgery is one of the most popular surgical cosmetic enhancement procedures available. This treatment has helped many people reduce excess skin and attain a firmer, flatter appearance in the abdominal area. If you would like more information, please contact us today. We will be happy to answer your questions about tummy tuck surgery (abdominoplasty), or assist you with scheduling your initial consultation with Dr. Okamoto.