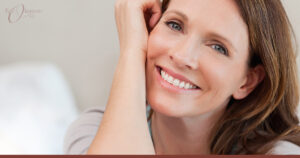 As we age, our skin loses elasticity. When this occurs, areas of loose skin, excess fat deposits, and wrinkles appear. It happens to all of us, and signs of age are often most prominent along the face. With that in mind, every individual is different in terms of when the telltale signs of aging begin to form. Heredity, exposure to ultraviolet rays, the environment, and other factors all play a big part in the timeline. Many people wonder if it is too early – or too late – for a plastic surgery procedure such as a facelift. Dr. Eric Okamoto offers a variety of facial rejuvenation procedures, including facelift surgery, to help patients turn back the hands of time and renew their appearance. Whether this procedure is the ideal option for your goals will ultimately depend on your unique needs, regardless of your age.
Facelift can often be a beneficial procedure for patients in the 40s to 60s age range; however, patients in their 30s and even in their 70s have undergone this procedure. The thing to remember is that sagging skin and deep wrinkles can appear very early or very late in life, and the best way to address those concerns is different for each person. A facelift can be a good option to reduce more severe signs of age in the mid and lower part of the face. The procedure eliminates excess skin and smoothes out the remainder, and can ultimately correct signs of jowls, wrinkles, and other issues. For patients who may not want to undergo major surgery to enhance their appearance, and for those who may be experiencing milder conditions, a non-surgical procedure may be enough to meet their goals. In addition to facelift and other surgical facial rejuvenation procedures, Dr. Okamoto offers a full selection of minimally-invasive treatments, including BOTOX® Cosmetic, injectable dermal fillers, and laser procedures, that can successfully address a number of concerns for patients who may not need a full facelift to achieve a more youthful and vibrant appearance. During your initial consultation, Dr. Okamoto will perform a comprehensive evaluation of your facial features and determine whether a facelift or another treatment option will be the best choice.
Overall, the focus is always on meeting your needs with results that look as natural as possible. If you are unsure as to whether facelift surgery is the right option for your goals, please contact Dr. Okamoto with any questions you may have, or to schedule a consultation.