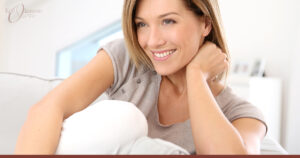 The cost of a major surgical procedure such as facelift is one of the many important considerations for individuals who are deciding upon their cosmetic enhancement options. Ultimately, facelift surgery – and all other treatments available here at the practice of Eric Okamoto, MD – is customized to each patient's needs in order to provide the most natural-looking results. With that in mind, the overall price of a facelift varies from patient to patient.
There are a number of factors that go into the cost of facelift surgery. These include pre- and post-operative care, surgeon's fees, lab and operating room fees, anesthesia, and others. It is difficult to provide an exact price since everyone's treatment is slightly different in a variety of respects; however, you will be given an estimate of the overall cost of your procedure once you have been evaluated so that you can plan accordingly. During the initial facelift surgery consultation, Dr. Okamoto will custom-design a treatment plan based on your anatomical needs and your enhancement goals. Once this is complete, a member of our team will provide you with an estimate of the total cost.
One of the factors that consumers consider during their affordability calculation is the length of time that is enjoyed by the purchase. Although it might not seem logical, Dr. Okamoto believes that facial rejuvenation surgery generally lasts well beyond most consumers' expectations. In many cases it truly lasts for the rest of our lives. When facial cosmetic surgery is performed, the clock is reset backwards 10-15 years. This means that a 55 year old woman might look 45 or even 40 years old after surgery. It also means that when she is 75, a significant amount of the age-reduction she experienced with her surgery will carry forward and that she will likely look about 65. For many of us this phenomenon helps us to determine affordability.
Although facelift surgery is considered an elective procedure and is therefore not typically covered by insurance, Dr. Okamoto offers a number of payment options that can make the cost of treatment convenient for your needs. In addition to accepting most major forms of payment, our practice works with CareCredit®, a healthcare financing company that offers low-interest and interest-free monthly payment plans for qualified applicants.
Dr. Okamoto is committed to making cosmetic enhancement an affordable option for individuals who simply want to look their best and increase their self-confidence. If you have questions about the costs of plastic surgery, or if you would like to schedule a consultation with Dr. Okamoto, please don't hesitate to contact Fremont Plastic Surgery.